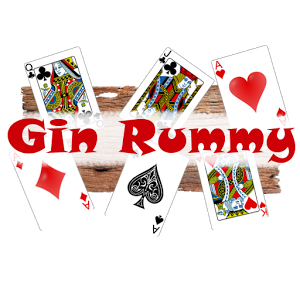 Gin Rummy is an exciting card game invented in the early 20th Century by a future Hollywood filmmaker and his father. Since then, people around the world have enjoyed many rummy variants, but Gin Rummy remains the most popular one. While you won't find Gin Rummy in many brick-and-mortar casinos, the game is available in some online casinos these days. It is a matter of finding online casinos with an expanded selection of games. Continue reading to learn how to play Gin Rummy online, using either desktop or instant play casinos, or mobile Gin Rummy casino.
This game guide includes Gin Rummy rules, as well as playing tips for those who've never played the game. I'll cover Gin Rummy basic strategy, common Gin Rummy mistakes, and key concepts like melds and deadwood. Once you've finished reading this Ginny Rummy 101 guide, you'll have all the information needed to play Gin Rummy online.
Top Casinos
Rank
Casino
Payment Grade
Bonus
Play Now
Best Online Gin Rummy Casinos
While many online and mobile casinos do not offer skill games, playing gin rummy online for real money is possible, if you know where to look. The benefits of playing gin rummy online is players meet a wide world of rummy players. Online rummy allows gamblers to try many different variants of the game (besides Gin Rummy), including Oklahoma Gin, Kalooki 51, Kalooki 40, Traditional Rummy, Rummy 500, Tripoley, Canasta, Rummikub, and Turkish Rummy. The best gin rummy online casinos not only offer the game, but offer a welcome bonus for playing. Sites like BetOnline.ag and SportsBetting.ag are the best online rummy casinos, because they are trusted, have large communities, and offer a no-deposit bonus.
BetOnline.ag has been offering gin rummy since April 2013, so BetOnline Australia has a large gin rummy community. BetOnline AG also features Tonk, a matching card game which combined elements of knock rummy and conquian. BetOnline.ag also has a variety of skill games, including Spades, Dominoes, and Yahtzee. Given BetOnline's propensity to offer trick taking games and traditional card and domino games, it is among the likeliest to offer gin rummy in the future. BetOnline.ag even offers a $10 no-deposit bonus for players who sign up to play skill games online.
SportsBetting.ag also has gin rummy, along with a variety of skill games. SportsBetting began as an online sportsbook, but the site added casino games, specialty games, and skill games in the last couple of years. SportsBetting AG offers gin rummy, spades, Yahtzee, Tonk, and dominoes. When you sign in to your SportsBetting.ag account, select "Skill Games" to see gin rummy and the other 4 games listed. Click on the game link and begin to play gin rummy for real money.
Where to Play Gin Rummy
Card players have many options when it comes to finding competitive gin rummy games, both online and offline. In live settings, you can join your local Gin Rummy Club, or go online to join a Gin Rummy association, players forum, or social gaming group. These aficionados can point the way to games in your local area. For those who can't find local games, real money card game clubs or casinos organize Gin Rummy, Oklahoma Rummy, or Kaluki. The best place to play gin rummy is online, of course.
Gin rummy is rarely played in land based casinos for real money, but dedicated players can find it in Las Vegas. Brick-and-mortar gin rummy sometimes is identified as "International Gin Rummy" or "Kalooki". Still, casino-based gin rummy is rare, because it is a player-versus-player game, requiring the casino to take a rake from the pot to make a profit. The main reason why casinos don't offer gin rummy is economics.
While many people play gin rummy for money (and some for high stakes), the lack of a huge high-roller gin rummy community means the game isn't as profitable as Texas hold'em is. Playing gin rummy online is easier, because the player liquidity is so much greater. Playing gin runny online is possible through social gaming sites and downloadable mobile gin rummy apps, though both are freeplay options, so they are only good for practice.
Top 3 Places to Play Gin Rummy
Bally Las Vegas: Gin Rummy in Land Based Casinos: Visitors to Las Vegas who want to play gin rummy in a land based casino for real money should go to Bally Hotel & Casino first. Each year in mid-June, the Bally Hotel & Casino hosts the World Series of Gin Rummy. Of all Vegas Strip casinos, Bally Las Vegas is most likely to have your game. The Gin Rummy Association helps organized annual events, which include the Ladies Gin Rummy Championship, too.
AOL Games Online Gin Rummy: The best place to play gin rummy is on the Internet. To play gin rummy for free online, consider AOL Games, which offers freeplay versions of Gin Rummy, Oklahoma Gin, and Canasta. AOL Games also has trick taking games like Spades, Whist, Hearts, Euchre, and Pinochle.
CardGames.io Gin Rummy: CardGames.io has the simplest and best free online gin rummy simulation of the many free games sites. Kongregate, Big Fish, Pogo, Miniclip, GameColony.com, FOG, and Armor Games all have free online gin rummy, but I found many of those either have long signup processes, confusing navigation, or less-than-stellar gin rummy games. If you want to practice gin rummy without a lot of fanfare, the version on CardGames.io is the option I recommend.
Play Gin Rummy Online for Free
Players have the ability to find free gin rummy apps where one can practice, before playing gin rummy for real money at an online casino. Google Play has 248 free gin rummy apps, which allow you to play gin rummy for free online. Gin Rummy Plus online is the most popular rummy gaming app, but many other games are available. Avoid the gin rummy free games which don't have multiplayer options, because many players complain about the RNGs for computer opponents. Stick with the highest-rated games, because they are most like the mobile casino gin rummy downloads for real money.
Gin Rummy Plus: Gin Rummy Plus for Zynga is the highest rated gin rummy app on Google Plus. Gin Rummy Plus has a 4.8 rating, with over 300,000 different reviewers. Gin Rummy Plus from Zynga is the all-time highest rated rummy download. It is rated T for Teen, so it is appropriate for most Zynga card players.
Grand Gin Rummy: Players who want to play gin rummy for free online on Facebook should consider Grand Gin Rummy by GameDuell, which is the most popular social gaming gin rummy app for Facebook. Simply download a Grand Gin Rummy app on either Google Play for Android devices or the iTunes Store for iPhone or iPad. Practice gin rummy online for free while competing against Facebook friends.
Rummy Plus: This rummy download allows players to practice several variations of free gin rummy games online. Not to be confused with Gin Rummy Plus, Zynga's "Rummy Plus" provides free versions of Rummycube, Gin Rummy, Belote, Canasta, Rummy 101, and Taki. If you want other suggestions besides Zynga and Facebook rummy apps, consider Gin Rummy Free from Al Factory Limited on Google Play, Aces Gin Rummy from Concrete Games, or Gin Rummy League by Net4Uonline on the iTunes Store.
How to Play Gin Rummy – Basics Rummy Rules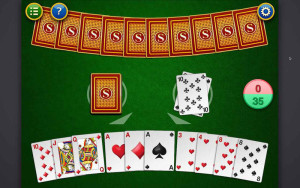 Learn how to play gin rummy before entering an online rummy game. Rummy basic rules are easy to follow; you won't have to read "Gin Rummy Rules for Dummies" to have them down. Basic rummy rules mostly involve terminology, because Gin Rummy has a lot of arcane terms: melds, sets, runs, knocking, gin, and deadwood are the main concepts to know. Study the glossary and rules list below, then use a free online gin rummy simulator tool to master how to win at rummy.
Gin Rummy Basic Rules
Sets, Runs, and Deadwood: Knowing the type of cards or card combination is pivotal in Gin Rummy. Melds are card combinations which help you gin. Two types of melds exist: "sets" of 3-4 cards of the same rank and "runs" of the sequential cards in the same suit. Deadwood are cards which don't fit in melds.
Gin Rummy Rule 1 – Going Gin: To "gin out" is to end a round of scoring with all cards organized in melds. To do so, you must discard one of your 11 cards, while fitting the other 10 cards in melds — players will have multiple melds in a hand. If you go gin, you receive a bonus 25 points. If you go gin without discarding the 11th card, you get 31 points.
Gin Rummy Rule 2 – Knocking Rules: Knocking is ending a round with melds and deadwood which equals less 10 or less. Instead of the big 25-point bonus, you receive the point difference between your deadwood and the opponent's deadwood. If you have 3 deadwood points and your opponent has 12 deadwood points, then you receive 9 points added to your score.
Gin Rummy Rule 3 – Undercutting Rules: Undercutting or underknocking is when you knock, but have more deadwood points than the opponent. In most games of gin rummy, this means the opponent receives the equivalent of going gin: 25 points plus the difference in deadwood. Some games have an undercutting penalty of 10 or 20, and sometimes nothing at all.
Gin Rummy Rule 4 – Bonus Point Rules: The "Game Bonus" and "Line Bonus" are important scorekeeping rules, too. The Game Bonus is the first player to reach 100 points. Whoever does so, receives an additional +100 points. Also, at the end of the game, the line bonus provides +25 points for every hand a player won. If you won 4 hands and your opponent won 3, you receive +100 and the opponent +75.
Gin Rummy Strategy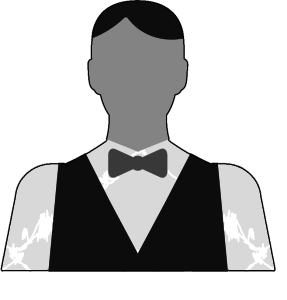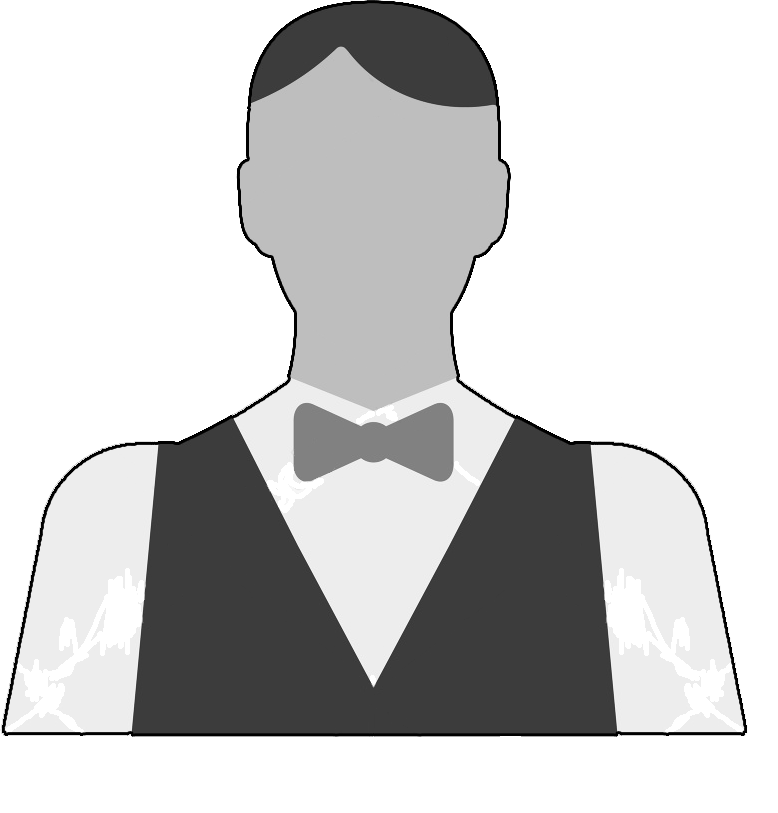 Gin rummy strategy is about increasing your odds of success, while denying your opponent as many opportunities as possible. For that reason, your strategy should focus on accumulating melds, while getting rid of deadwood. Collect 2 melds in your hand if possible, because you won't have time to make 3 melds. In an endgame situation, players should undercut before they risk allowing their opponent gin. Your opponent is more likely to gin, while the cost when an opponent goes gin is greater.
Gin Rummy Strategy 1 – Collecting Melds: Melds are three or more cards in a row. Gin rummy strategy involves collecting two melds, while keeping four or fewer unmatched cards in the hand. If you have four or more unmatched cards early in your hand, start to discard them quickly.
Gin Rummy Strategy 2 – Gin Rummy Optimal Strategy: Focus on accumulating middle cards, especially sevens, because the 7 forms more combinations than any other card in the deck, so collect these if you can. Moving out in each direction from seven, middle cards (5,6,8,9) are the best cards to have when playing gin rummy.
Gin Rummy Strategy 3 – Avoid the Discard Pile: Only draw from the discard pile to complete a meld. Never draw simply to make a combination. By doing so, you assure the discard maintains cards your opponent doesn't want.
Gin Rummy Strategy 4 – Throw Big Cards Early: Ace and King are the worst cards to have for building melds, because you only can build in one direction from them. Face cards cost the most, so throw big cards early, especially kings.
Gin Rummy Strategy 5 – Pay Attention to Discards: Pay attention to the cards your opponent is discarding. Determine why a card was discarded and what it tells you about your opponent's hand. In doing so, you can figure out which cards you should not discard.
Scoring in Gin Rummy
Gin rummy scoring is complicated at first, so players should keep a gin rummy scoring sheet to keep an accurate count. Each round continues until one of the players knocks, goes gin, or only two cards remain in the stockpile. If no one has knocked or ginned before the stockpile runs out, then it is a draw and no points are awarded. To knock, a player must have 10 or less deadwood points in their hand. The player knocking lays down melds, then any deadwood they hold. No more drawing occurs.
The defending player (opponent) can lay down any melds they have, then "lay off" cards onto the knocking player's melds. Once this is done, the knocking player subtracts their deadwood from the defending player's deadwood, and this is how much the player who knocked scores. If a player has no deadwood, they can go "Gin" and receive 25 bonus points.
Top 3 Strategies to Keep Score in Gin Rummy
Gin Rummy Strategy #1: Vary Discard Patterns: Try to vary your discarding strategy from game-to-game, to keep your opponent guessing. It is good to keep a high card triangle early in the game. If you go 6-7 draws without receiving a meld, it is best to start discarding your high cards as subtly as possible.
Gin Rummy Strategy #2: Build a Triangle: A triangle is a set of cards with two cards of the same rank and a third card of the same suit as one of the other cards. This provides the maximum possibility of building a meld, so it is good to build triangles early in the game.
Gin Rummy Strategy #3: Knock As Soon As Possible: If you can knock, it is best to knock early than work towards a lower knock or waiting to go gin. Every successive draw, the chances your opponent can knock increases, so it is best to score small numbers of points in gin rummy, because it gives your opponent another chance to score.
Gin Rummy Mistakes – How to Avoid Them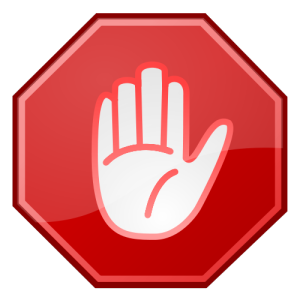 Strategies are important, but avoiding mistakes in gin rummy is just as important. Learning how to play gin rummy involves avoiding common pitfalls because you don't want to give your opponent easy points. Like in any game or sport, careless mistakes often lead to losses as much as brilliant strategies by your opponent. Eliminating the common mistakes while playing gin rummy is a key to learning how to win, so read through the list below to avoid errors.
Common Mistakes When Playing Gin Rummy
Gin Rummy Mistake #1 – Discarding a Playable Card as Deadwood: A common mistake is to play a card as deadwood when it could have been used in a meld. For instance, you might have 7-8-9, yet discard a 6 as deadwood. If this is caught before scoring occurs, it must be played as a meld. If both players agree to the score and it is recorded, the mistake holds.
Gin Rummy Mistake #1 – Keeping High Point Cards: One of the most common mistakes new players make it keeping high cards, or too many high cards, in their hand. A face card counts ten points when a player knocks, so those points add up quickly.
Gin Rummy Mistake #1 – Forgetting to Track Opponent Moves: New players often focus exclusively on their own hand. Skilled gin rummy players take note of their opponent's discards, then guess what their opponent's strategy is.
Gin Rummy Mistake #1 – Missing the Big Gin: Players who go Gin tend to discard one card and use the other 10 cards in melds. If a player can use all 11 cards when going gin, they do not have to discard the 11th card. Instead, the can go "Big Gin", which is worth 31 extra points. Some sites award 50 points for a big gin.
Gin Rummy Mistake #1 – Ill-Advised Undercutting: Undercutting or "underknocking" is to miscalculate when knocking, so your deadwood is more than your opponents. In many venues, if the knocking player has more deadwood than the defending player, then the defending player receives 25 points plus the difference in deadwood. Knocking in such game-changing mistake, so try to go out with as few deadwood points as possible.
Top Casinos
Rank
Casino
Payment Grade
Bonus
Play Now