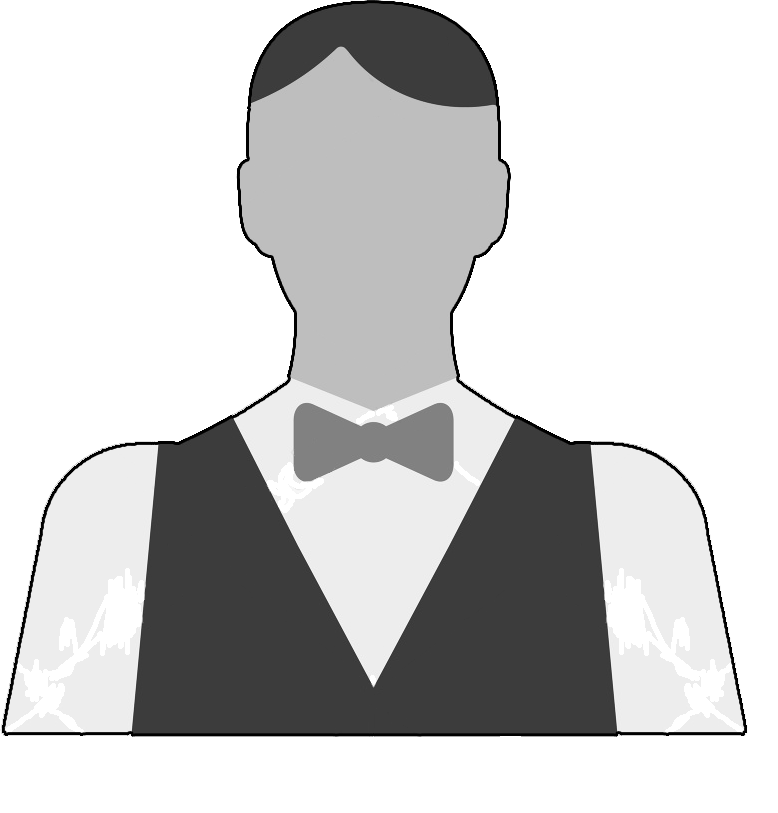 Live Dealer games at online casinos are rising in popularity due to the perceived fairness and integrity that they give to players. On top of this they also offer a more real-life gaming experience and better interaction between the casino and the player.
In an online casino, at a live dealer game, there's streaming video that shows a dealer at a table dealing as they would at the casino. The player then interacts over their computer, tablet, or phone, to place bets as they normally would at an online casino.
The dealer runs the game and recognition technology is used to determine what has happened at the table. Then players are paid or losses are deducted digitally, depending on the hand or spin outcome.
Players can interact with dealers via text chat, and there's usually a pit boss on site to settle disputes and issues. Some casinos offer video recognition technology and others have on-table scanners that the card is passed over before it is dealt to the player, much like a hole-cam used in televised poker.
This gives players a more real-life casino experience, which is similar to a bricks and mortar casino. You simply bet digitally from wherever you are via your device. The cost to the operators is much more than a fully online and digital game, which means only the most popular games (and higher limits for card-based games) are available with live dealers.

Top Casinos
Rank
Casino
Payment Grade
Bonus
Play Now
Software Providers
A number of software providers are currently offering online casinos with functionality that allows them to have live dealers. While the dealers and locations are managed by the online casino, the technology that enables live dealing online is managed by the software provider. Currently there are around 8 main providers offering live dealer technology. I've listed the three most popular below:
Evolution Gaming – Solely focusing on live-dealer software, this provider is a relatively new player in the live dealer market. They work with online casinos such as Bet Victor, Ladbrokes, William Hill, 888, Unibet, Party Gaming, Paf, Betsson, and Grosvenor.
Playtech – This provider has been offering games to online casinos for a long time and is the world's largest online gaming software supplier and they, of course, also offer live dealer technology. A trusted provider in the marketplace, they're a publicly listed company and have been around for over 10 years.
They claim on their website to have 'top-of-the-line cameras broadcasting in HD quality, combined with the fastest streaming'. The reviews on Playtech live dealer technology are generally good, and do back up this statement.
Microgaming – Also a long time player in the market, Microgaming offers a wide array of software to online casinos including live dealer software. Microgaming is also a publicly listed company who has been around for over 10 years.
Games Available
As I touched on earlier, you'll find only a few games available with live dealers at this point in time. The games are limited to the most popular and easiest to run via a video stream. Games that are currently available online are: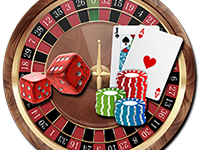 • Roulette
• Sic Bo
• Baccarat
• Poker
• 3 Card Poker
• Dragon Tiger
Casinos
You won't be starved for options when it comes to finding an online casino with live dealers. Due to the benefits this form of online gambling gives to the player, the number of games and casinos that are being offered are always increasing.
I already mentioned a few online casinos that offer live dealers, and you'll find a longer list below. This list is by no means exhaustive, but it gives you a good overview of the main online casinos that have live dealing:
William Hill
Unitbet
Betfair
Bet Victor
Party Casino
32 Red
Paddy Power
Lucky Live
BetFred
LadBrokes
Bodog
Roxy Palace
There is an awesome table at LiveDealer.org that lists out the main live dealer casinos, which games are offered at each, the software platform provider and what players are accepted. (Don't click on any links on the live dealer site. I don't know anything about them and can't vouch for the safety of any link. Come back here after you see the table.)
Advantages and Disadvantages
Live dealing at online casinos puts you halfway between true online gaming and being in an actual casino. This has a number of pros and cons, which will probably sway you to give it a shot or steer clear.

Advantages
No matter how stringent online casinos are with their technology, there's always the lingering doubt that players will have that games are rigged or the sites are cheating. Having a live dealer, with real cards or a real roulette wheel, takes away some of these doubts.
Being able to interact with the dealer and other players makes it a much more casino like experience. This will be a big positive for some as it'll add excitement to the game that's lacking in pure online and automated games.
Online live dealers bridge the gap between full online casino games and a bricks and mortar casino. You get to see the cards, see the table, see the dealer, and yet still bet from your laptop or device from anywhere in the world with an Internet connection. This real life experience is a definite positive in my book.

Disadvantages
The games are slow; often as slow as 30 seconds between each hand or spin. You also have to wait for other players to act in certain games. If you want fast-paced gaming, then live dealers aren't for you.
Only the most popular games are available due to the cost of having live dealers for the online casino.
Again, due to the costs of running live games, the limits will be higher in games where table space is limited, such as blackjack or poker. Roulette is a good low roller option as each player can have their own board.
Conclusion
Well there you have it, all you need to know about live dealers at online casinos. Does this sound like your thing; or would you prefer that the random number generators determine your fate when it comes to online gaming?
You can find a number of options available, and if you're into roulette or are a high roller, then online live dealers could be good for you.
If you're seeking casino atmosphere from the comfort of your own home then it's perfect.
Either way, the technology is only getting better, as are the options. Live online dealers are here to stay, and what could be better than chatting online to a dealer from the comfort of your couch, with a cold beer in hand and not having to worry about whether you did your hair or not that morning?