Without a doubt, the area of the casino where you hear the most noise on any given night is in the craps pit. Craps is a game where you team up with others in order to take as much money as you possibly can from the house. Friendships are formed and partnerships created in just moments, as you battle it out on the felt with the toss of the dice.
In this article, we cover how to play craps, where to play, and some of the most important pitfalls and mistakes that you should avoid. This will essentially be craps for dummies guide with all the key points they would teach you in craps 101.
We also give you some craps basic strategy and show you just how easy this game is to play with some handy craps tips. Although the game can seem daunting at first, with a little bit of guidance you'll know exactly what to do at the table and you'll truly see the light with respect to this amazing game.
If you've never played craps then you're missing out. This game is truly electric and you'll have the opportunity to win a lot very quickly if you follow this how to play craps guide and join a table which has some lucky shooters rolling the dice.
Where To Play Craps
The options are almost endless when it comes to finding where to play craps. You can start out by playing craps online and can even practice craps online for free first.
This is a great way to fine-tune your game before you start playing craps for real money. Once you're ready to take the plunge you'll be able to find many places that offer craps both online and in the real world. You'll find craps in land-based casinos around the world, usually for higher limits than you find online.
If you enjoy traveling and want to play craps in Las Vegas, pretty much every casino on the strip and downtown offers the game, and many casinos have multiple tables. Now that you know where to play craps, I'll give you some in-depth information on how to play craps.
How To Play Craps In Las Vegas
If you want to play craps in Las Vegas you'll need to know about the subtle differences in the game on the strip and downtown. As we covered earlier, almost every casino offers craps in Las Vegas and many offer multiple tables at differing limits so that you should be able to find a game that fits your budget and needs.
If you want to know how to play craps at a casino then check out the guide that we've included below. Just make sure you that you know all about the odds bet and how much each casino in Las Vegas allows you to make on this bet.
Some allow 1000x odds and some just 3x odds. As you'll learn, the odds bet is the best possible one you can make in the game and it carries no house edge. Therefore you want to make your largest bets here.
This means that the more the casino allows you to bet on this the better you'll be in the long run. The rules on how to play craps is very similar across the world so you won't have to change your play too much when playing in Las Vegas.
Best Online Craps Casinos
In the same way that you'll find in pretty much every land-based casino, you'll also find the game in almost every online casino. The best craps online casinos are the ones that have a great reputation and also offer player friendly odds.
When you're looking to play craps you'll always find the best conditions online. Online casinos have much lower overheads than land-based ones, so they can offer you better odds and bet conditions. Craps is a game where you want to play at a limit that is comfortable for you, and you'll have more choices when playing craps online for real money. If you still want that real casino feeling, play on a live dealer game where you'll be connected via video feed to an actual person and table. But you'll still get all the craps advantages that come with online play.
Hopefully, live dealer games start to pop up soon as the technology is now available and this will only add to the benefits of playing craps online. The most important things to look for are a wide range of limits so that you can play within your bankroll, a generous allowance on odds bets, with unlimited being the best and 100 to 200x being the minimum you should play, and also a wide range of positive reviews for the online casino in respect to how they treat the player, deal with issues, and pay out customers in a timely fashion.
Best US Based Craps Online Casinos
Many online casinos still welcome US players and have a solid presence in the country. If you're looking to play craps online from the US, then you should check out the following casinos:
| | | | |
| --- | --- | --- | --- |
| Casino | Bonus | Payout | Live Dealer |
| Planet 7 Casino | $4000 | 97.5% | No |
| Drake Casino | $2000 | 97.9% | No |
| Mandarin Palace | $2250 | 97% | No |
These are considered the safest to play at and offer great promotions, odds, and games for players. While the law is a bit murky in relation to playing online in general, you shouldn't land in trouble by doing so. Some states offer casinos to players who reside within their borders, however, these usually don't offer conditions that are as player friendly as those who we've listed above.
Best International Craps Online Casinos
If you're looking to play craps from somewhere other than the US you'll have a lot more options, which quite often means better odds and bonuses. We've compiled a short list below of some of the better international casinos that offer craps:
| | | | |
| --- | --- | --- | --- |
| Casino | Bonus | Payout | Live Dealer |
| Joe Fortune Casino | $1000 | 96.75% | No |
| Black Diamond Casino | $5000 | 96% | No |
| Rich Casino | $3333 | 97.42% | No |
Given that regulation on international online casinos isn't as good as those that offer credible games in the US, make sure you do some research on these before playing. See what other players have to say before making any deposits.
How To Play Craps – Casino Craps Rules
If you're new to craps it can seem quite daunting and confusing, but in actuality, it's quite simple to play. We'll show you how to play craps easily and also how to win at craps. We also cover craps basic rules and craps bets.
To play craps you simply buy in for chips and pick a spot on the table. The easiest bet to make, and the one most players do, is on the pass line. Once you place a bet on the pass line you want the shooter, who's the person rolling the dice, to roll a 7 or 11. This results in an automatic win.
If the shooter rolls a 2, 3, or 12 it's an automatic loss. If they roll one of the other numbers that becomes that point, which is the number we now bet on with odds bet, which is placed behind the pass line bet. If the shooter rolls this same number again you win on both your pass line bet and your odds bet. If they roll a 7 this is craps and you lose both bets.
The rest of the table layout and bet options come into play here and you can bet on other numbers and combinations of numbers coming up while the shooter aims to hit the point again. These other bets finish when the shooter hits the point or craps out.
As you can see it's quite simple, and if nothing else just bet on the pass line and make the odds bets and the dealers will help you there. To make things easier still, we've listed the top 5 craps quick rules, or dice rules, below for you so you'll know exactly how to play craps:
Top 5 Craps Rules
Craps Rule Number 1 – The pass line and odds bets – These are the best bets to make in the game as you'll be playing with everyone else at the table. The pass line bet is on a 7 or 11 being rolled before a point is established. The odds bet is the best you can make in the game and it's on the point being rolled again by the shooter.
Craps Rule Number 2 – The don't pass line – This is the best bet to make in the game odds-wise, but you'll be playing against the rest of the players which isn't recommended. You're basically betting against the shooter hitting the point.
Craps Rule Number 3 – Shooting the dice – When you're shooting the dice, make sure you roll to the other end of the table and try to hit the back wall. Also don't throw the dice too high. This will result in a no roll and will start to annoy both players and dealers alike.
Craps Rule Number 4 – Crapping out – You don't want to crap out while shooting or in the game in general. Prior to a point being established, you'll crap out if a 2, 3, or 11 is rolled. After a point has been established a 7 roll will be a crap out.
Craps Rule Number 5 – The on and off button – The on and off button shows whether a point has been established. This will dictate what bets you can make at the table. When you first start playing craps it's best to wait until the off button is showing. If you want to play once the on button is showing, then you can bet on the come which starts a virtual pass line and odds bet game for you alone.
Soon we should be able to play for real money against a live dealer online, where we can put these into play and start to make some decent money. Until then, if you want a live dealer, head to the local casino, although online still offers better overall odds in most games.
Casino Craps Strategy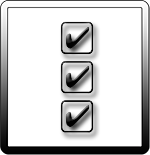 Once you know the basic rules of craps and how to play, you should start following a craps strategy in order to maximise your chances of winning and also to reduce the house edge as much as possible. In craps, you can't follow any strategy in relation to rolling the dice themselves. Dice rolls are random, so you can only use strategy through bet selection. However, you can follow a craps betting strategy that will give you the best possible chance of winning big.
The best craps basic strategy to follow is to bet on the don't pass line, however, this is frowned upon, particularly in land-based casinos. This leaves us with the pass line bet, and then bet as much as you can on the odds bet. The pass line is a mandatory bet to enter the game, and the odds on this game aren't the best, but they are decent and you'll win 1 to 1 on your money. The odds bet has no house edge at all.
This is why some casinos limit the amount you can bet on it, so always look for craps games that offer huge odds bets. This is the only craps basic strategy you'll need when playing and as you can see it's quite simple and could be considered a craps optimal strategy as well. On top of this, follow these 5 strategies in order to win big:
Top 5 Craps Strategies
Carps Strategy Number 1 – Avoid the carnival bets in the middle of the table, as these carry a very high house edge and you'll lose too much in the long run.
Carps Strategy Number 2 – If playing alone, bet on the don't pass line and don't pass odds.
Carps Strategy Number 3 – When playing online alone, also bet the don't pass line and don't pass odds to increase your chances of winning.
Carps Strategy Number 4 – Try to avoid playing the don't pass line with groups of others on the table because it's against craps etiquette.
Carps Strategy Number 5 – Try to find craps tables that offer huge odds bets. If you can find 100x or even 1000x odds tables then play here. Try to avoid places like the Wynn Casino in Las Vegas that only offer 3x odds bets. When you play online you can find huge odds bets and the most favorable conditions.
Craps Probability Chart
You won't have to search online for too long to find craps probability charts with outline dice probability and the odds of winning on certain rolls. While these can give you some general information it won't help you at all at the table like a blackjack chart would.
It's best to follow the basic strategy in craps and forget about probability and odds charts. Simply place pass line or don't pass line wagers and take full odds. You don't need to do anything else. Dice probability is fixed, and so are the bets you can make in craps, so stick to that basic strategy when playing. If you aren't familiar with craps then play online first for free and then graduate to real money games once you have a solid foundation and understanding of the games and rules.
If you wish to find out the dice probability and what the various chances are of rolling certain combinations then you can find many dice odds calculators online.Just for reference, the odds of rolling a 7 with 2 dice are 1 in 6, or 16.67%. This is quite high as you'll see which is why this the craps number you want to avoid once the point has been established.
Craps Odds
When you buy in at a craps table you'll need to know the basics in respects the odds of winning and the house edge that you'll be up against. Craps odds vary according to the bets that you make and the house edge differs a great deal across all of these bets as well. The house edge can be as low as 1.41% and as high as 20%, so you should always try to place the bets that make this as low as possible in order to increase your craps odds of winning.
The house edge in craps on the don't pass line bet is 1.41%, and on the pass line, it's 1.36%. On the odds bets associated with these, you won't be up against a house edge at all. Now that you know the odds and house edge on the main bets let's take a look at the best craps strategies. In order to improve your craps odds and lower the craps house edge you should follow these three key strategies:
Place a minimum bet on the pass or don't pass line and then bet as much as you can on the odds bet. This is because of the 0% house edge on the odds bets.
When you play by yourself or online, bet the don't pass line to improve your chances of winning even more. You'll gain another 0.05% on the house.
Avoid any of the carnival bets including the hard way and big 6 or 8 bets at all times. These have a huge house edge. If you get bored and must bet on more than the pass line and odds, wager instead on the come or don't come as these start another virtual point for you.
By following this quick craps guide you'll have the best chance of winning every time you play and be able to play longer on the same bankroll amount. By understanding craps odds and how they change the house edge, you can always use the best strategy.
How To Play Craps And Win – Avoid Mistakes
It's important to stay on top of your game when you play craps in a casino, either online or land-based. We've provided you with a guide on how to play craps and win, and also how to play craps for beginners.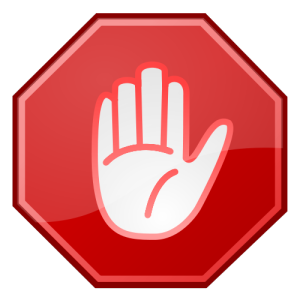 Now that you understand the odds, house edge, and best strategy you need to know what mistakes to avoid. This is a list you might find in craps for dummies book. If you keep in constant communication with the dealers and also stay aware of the on and off button movements you should be well prepared to avoid mistakes. In addition, always make sure you verbalise clearly which bets you want to make to the dealer when placing your bet with your chips.
If you're playing online double check that you've clicked in the right area of the layout when making a bet. This, along with proper bankroll management and playing at appropriate limits, will ensure you know how to play craps and win. If you want to find out how to play street craps, then read on as we cover these invariants below. Street craps is a great game to play amongst friends or online and due to the nature of the game, you'll automatically avoid a lot of the worst craps mistakes, which we've outlined for you in the next section.
Worst Craps Mistakes
Craps mistakes can be costly both in the short and long term and will impact the strategies you use to maximise your chances of winning. The most common craps mistakes you would hear, if it existed, in an episode of casino pit boss confessions, are:
Craps Mistake Number 1 – Matching bets on pass and odds – The odds bet is the best bet you can possibly make so make sure you bet small on the pass line bet and then load up on the odds bet. To do anything else is wasting money.
Craps Mistake Number 2 – Wagering on the carnival bets – These bets have house edges of 5% up to 20% and should be avoided at all costs. The carnival bets include hard way bets, individual numbers, the field, the C&E, horn, whirl, and any 7, plus some new exotic bets some casinos are starting to bring in.
Craps Mistake Number 3 – Betting on box numbers instead of come and odds – It's never a good idea to bet on box numbers when you can bet on the come or pass line and then make odds bet. While it seems simpler for the new player, it results in a terrible house edge
Craps Mistake Number 4 – Not following craps etiquette – The game of craps is serious and many players follow a list of unspoken rules which you should also follow. Basically, never say the word 'seven' once the point has been established, don't make late bets, don't have your hands or a drink over the table during a roll, and you should be fine.
Craps Mistake Number 5 – Ignoring the best bets – The pass line, don't pass line, and odds bets are the best you can find at the craps table. So, make sure you bet on these every time before you do anything else.
From time to time you may experience craps dealer mistakes also. If this happens make sure you speak up. Or if you're seriously concerned about this then play online where the dealer is the computer and they never make the same mistakes like human dealers do.
Top Casinos
Rank
Casino
Payment Grade
Bonus
Play Now
Craps Tips For Playing At Online Casino
We'll now discuss how to play craps at online casinos and by doing this you'll most likely have a lot more fun and increase your chances of winning. A lot of the game's subtleties change online, and more often than not for the better.
You'll find different rules, limits, and game structures that are more favorable for the player. To play craps for real money online you must first make an account and ensure you sign up for the best introduction promotion. After this take a seat and roll away. The best thing about playing craps online is the speed of the game and the better odds you'll find. On top of this, it all becomes simpler with the game automatically calculating ideal bet amounts and bet options for you according to the point in the game you're at.
Because of this, you'll learn the game a lot quicker. On top of this, you can practice craps online for free first before changing over to real money which allows you to hone your basic strategy and maximize your winnings. While online casino craps with live dealers isn't available yet, you can still play great games online and the online casino craps etiquette is a lot simpler to follow than in a live casino.
Craps Game Variations
In both land-based and online casinos, you should be able to find some craps game variations that spice up the game and make it more dynamic. Craps games for real money exist all across the internet and can be played from almost anywhere also, which is a great thing and will give you a lot of choices.
Street craps is a variant where you only play on the pass and don't pass and all other bets don't exist. Another variant is called crapless craps and in this game, you don't lose on the pass line bet when the 2, 3 or 12 are rolled before the point.
After this, you can find some other variants including simplified craps, where only one roll occurs, and die rich craps where only one dice is used. You probably won't find many land-based casinos offering those games, with variations of craps at online casinos being much more common.
Practice Craps Online For Free
If you're a new player to any casino game, good luck finding a land based casino that allows you to play for free to learn. Thankfully, many online casinos allow you to play online craps for free in order to practice and learn, before you take the big step into real money games. Many online casinos let you practice craps online for free at craps table just like a real money table, so make sure you hone your basic strategy this way first.
We think that the best way to go about it is to play online craps for free at the online casino that you've already research thoroughly for real money play. That way you'll already have an account ready to go once you've finished practicing, and then you can transition to real money play easily once you're ready.
Playing Craps Against Live Dealer
Unfortunately, at this point in time you won't find any online casinos that offer live dealer craps. Although this may come in the future, the nature of the game means that craps with a live dealer isn't really possible.
Think about it, who would shoot the dice? And how would you effectively place a bet if you had one or two dealers and multiple people playing online. The game doesn't transition well like roulette and blackjack, however, in the future I'm sure they'll come up with a way to offer live dealer craps. So, keep on checking as you move throughout your craps career as hopefully one day we'll all be playing for real money with a live dealer online.
Choosing Reputable Online Casino To Play Craps
If you're seeking an online casino for craps, then you should also do some research beforehand. We'll show you here how to pick trusted casinos to play craps. You need to only follow a few steps.
First, you should always look for player reviews online with respect to casinos and how they treat you and your money. You should also read reviews posted on trusted websites like this one. We only recommend online casinos where we feel safe playing with our own money, so we try to make it as easy as possible for you to find a safe place to play.
Once you've read multiple reviews from various resources then look at the casino and see who they're certified by. Many online organizations provide casinos with certifications and recommendations based on consistent and clear criteria to ensure that players can sign up, deposit money, and play without needing to worry. Once you carry out these two steps you should then be fine to play craps at an online casino.
Overall, this will ensure that when you're looking for an online casino for real money to play craps that you'll be protected against the many scammers that operate online.
Craps Online Casino: How To Play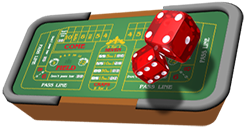 If you've read through this entire article you're now craps professional and should be ready to play at an online casino. Although the game is much the same as land-based play, we'll still show you how to play at online craps casinos.
The best way to play craps is online as you'll get the best odds and will also have access to some great bonuses and promotions. In order to follow online casino craps play rules just do what the game allows you to do.
The beauty of the online play is it limits what you can bet on at any point in the game, according to the craps online table rules. To get the best out of your online craps experience, follow these steps:
Playing Craps Step 1 – Pick an online casino which has a solid reputation as evidenced by player and website reviews.
Playing Craps Step 2 – Make sure you take advantage of the bonuses and promotions they offer to new and existing players. This will ensure you get the most bang for your buck.
Playing Craps Step 3 – Play a version of craps you're familiar with, and try the online casinos free to play option first to hone your skills and strategy.
Playing Craps Step 4 – Set the limits in line with your bankroll. Many online casinos allow you to choose the limit denomination you're playing at in order to cater to as many players as possible.
Playing Craps Step 5 – Follow the basic and optimal craps strategies that we've provided above as these work in both online and land-based casinos.
Now that you're an expert on craps online tables rules you can venture into the world of online casinos, which is by far the best way to play craps due to the odds and favorable player conditions.
History Of Craps
Like many casino games, the exact origin of craps is unknown. However, we can piece together some of the history of craps in order to gain a basic understanding of how this game started. It's widely thought that the dice game originated from the English game of Hazard. It was played by the French early on and was introduced in the United States in the early 1900's in New Orleans.
One possibility for the invention of craps is that around 1125 a man named Sir William of Tyre claimed that he and his knights invented Hazard while participating in Charlemagne's crusades. The politician and gambler who was speculated to have introduced the game to the US brought an early version of craps that had some serious flaws. These were eradicated from the dice game by a manufacturer of dice who brought in the don't pass line, which we cover later.
From there the game exploded and now you'll find many people playing craps for real money in casinos around the US and the world. As we mentioned above, the history of craps is a bit fuzzy, but we do know where the name came from. The true craps meaning came from the French word for toad, which is 'crapaud'. This literally translated into English to a toad, which is what early players looked like on the streets while they were shooting dice and placing bets.
Top Casinos
Rank
Casino
Payment Grade
Bonus
Play Now