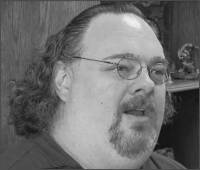 This site is a collaboration between two people. The owner, editor, and webmaster of this site is Randy Ray, who owns and operates a small Web publishing company called Small World Marketing in Texas. He has a degree in Literature from the University of North Texas, and he's published and edited multiple sites in multiple niches, but he's especially intrigued by gambling.
What makes this site special is the writer of the content, Tex Lawton, who is a friend of Randy's. Tex spends most of his time chasing tornadoes, loose women, and good bets from the Texas panhandle to North Dakota. His mama always told him it's better to tell people that you are chasing tornadoes than to admit that you're dodging bill collectors.
Seriously, though, Tex writes the best casino gambling articles on the Internet. Once you browse through the articles on this site, you'll agree.
If you need to contact us, email Randy at his name at gmail dot com. If you represent a business, especially another Website, you must include the name of the company or site you're representing, or you will NOT receive a response.